Top Neighborhood's
Explore Ultra Luxury Homes in Dubai

MBR City Villas
4 to 8 Bedroom Villas, Mansions, and Plots
Starting Price AED 8M | USD 2,205,221

Tilal Al Ghaf Villas
4 to 6 Bedroom Villas
Starting Price AED 8M | USD 2,205,221

Nad Al Sheba Townhouses & Villas
4 to 7 Bedroom
Starting Price AED 4.1M | USD 1,129,835

Sur La Mer Villas
3, 4 & 5 Bedroom Townhouses & Semi Detached Villas
Starting Price AED 7.5M | USD2,041,871

Dubai Hills Estate Villas
4 to 7 Bedroom Villas & Plots
Starting Price AED11M | USD 1,973,809

Designer Residences
4 to 6 Bedroom Villas
Starting Price AED 5.3M | USD1,361,285
Hot New Villas For Great Investment
New gems in Dubai, Bringing The Magic of Your Hometown to Dubai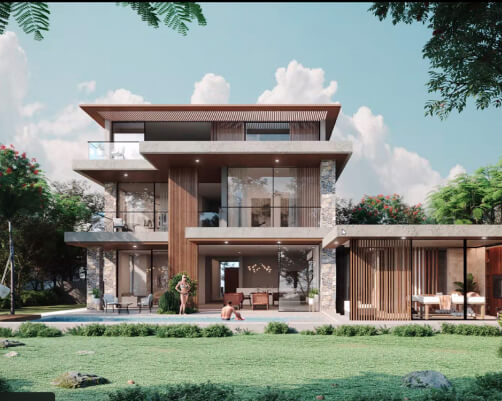 Alaya Gardens
Resort Living Reinvented
Immerse yourself in a lifestyle filled with beauty and serene tranquility at Alaya. Awaken your senses and uplift the mind, body, and soul. This refined collection of Grand Villas is exquisitely crafted to encapsulate the essence of inspired living at its finest. Life is awakened at Alaya. Discover open green spaces and verdant landscaping interwoven with open green spaces. Enjoy exclusive access to Lagoon Al Ghaf and its private white sandy beach.

4 to 6 Bedroom
Luxury Villas

AED 8M | USD 2,205,221
Starting Price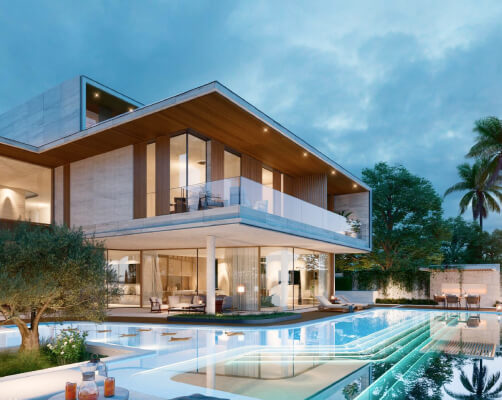 Elysian Mansions
A Renaissance In Waterfront Living
Elysian Mansions is an exclusive, residential waterfront enclave abutting the lagoon of Tilal al Ghaf. Inspired by the Elysian Fields of Greek mythology, this hallmark luxury development offers the most distinctive and thoughtful residences to date.Marrying nature and form, inticimacy and hospitality, elegance and simplicity, Elysian Mansions evoke the indescribable feeling of being home.

5 & 6 Bedroom
Luxury Masions Villas

AED 18.3M | USD $4,982,167
Starting Price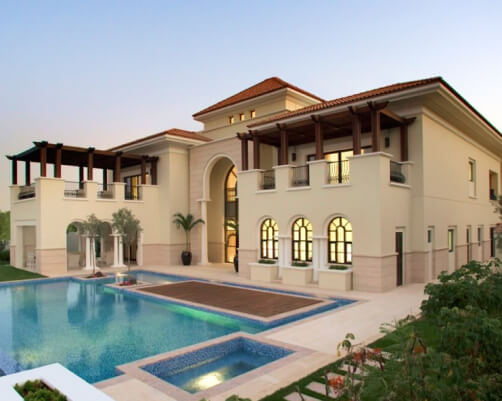 Mohammed Bin Rashid City Villas
The very embodiment of minimalist architecture, our contemporary-style villas feature clean lines, airy interiors and cutting-edge functionality. Our expert architects have made the best use of natural materials, while also using cool tones to lend an impression of serenity and calm. The sleek finishing and superb styling of each of these villas results in a living space that symbolises sophistication and grace.

4 to 8 Bedroom
Villas, Mansions, and Plots

AED 8M | USD 2,205,221
Starting Price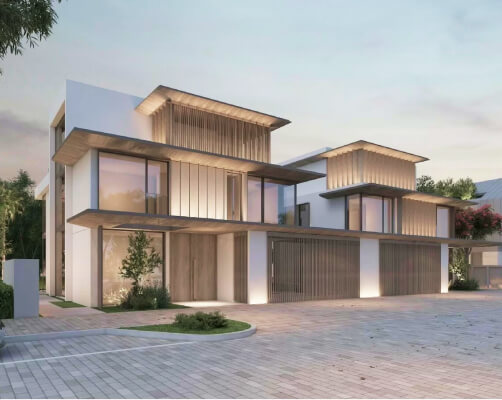 Nad Al Sheba Townhouses & Villas
A home that deserves you. Just between us.
Introducing Nad Al Sheba Gardens, a district desired by a nostalgic design aesthetic that establishes a singular location inside the vibrant metropolis of Dubai. Buy 3, 4, and 5-bedroom luxury townhouses & villas in this special project include finely polished interiors and vibrant natural colors that provide a magnificent backdrop for transforming your house into your dream home.

4 to 7 Bedroom
Townhouses & Villas

AED 4.1M | USD 1,129,835
Starting Price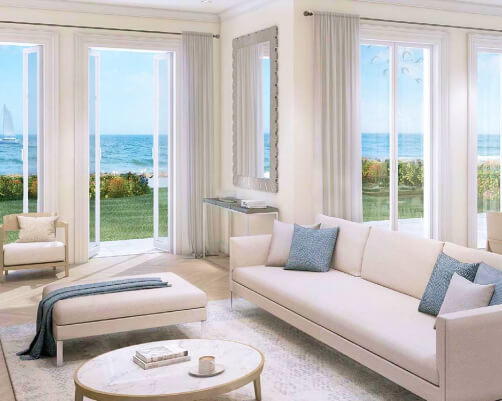 Sur La Mer Villas
Elite Townhouses Located on An Exclusive Island
Sur La Mer feature prestige location in Jumeirah 1, right next to Port De La Mer, another popular waterfront community by Meraas, beautiful beaches of La Mer and exclusive dining, retail outlets of City Walk. The Sur La Mer community is connected to the rest of the city via Sheikh Zayed Road (E11 Road) allowing to travel quickly between Dubai's major destinations.

3, 4 & 5 Bedroom
Townhouses & Semi Detached Villas

AED 7.5M | USD2,041,871
Starting Price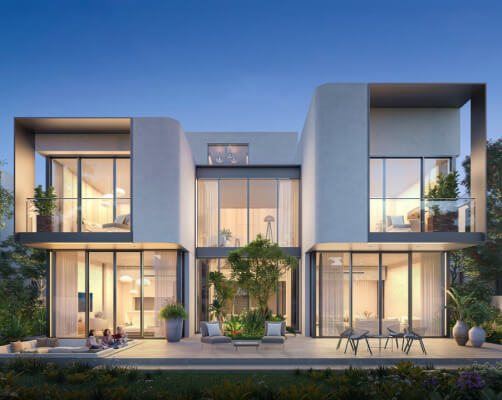 Dubai Hills Estate Villas
A Life of Luxury & Leisure, Naturally
Welcome to Villas Hillcrest, Address Hotels + Resorts' first-ever branded development at Dubai Hills Estate, which offers exclusive luxury branded villas. Choose from a selection of classic or modern 5 Bedroom villas. These luxurious residences are enveloped by dreamy lakes, meandering streams, babbling brooks, and lush greenery, and are just steps away from Dubai Hills Park and Dubai Hills Mall.

4 to 7 Bedroom
Villas & Plots

11M | USD 1,973,809
Starting Price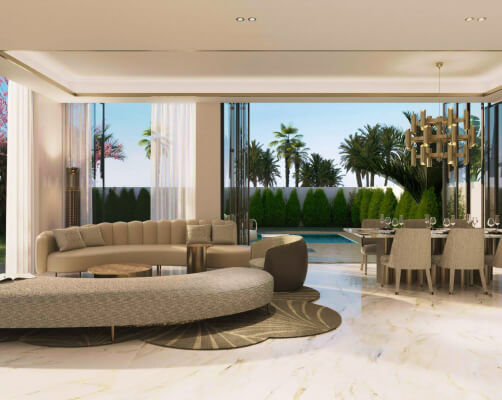 Designer Residences
A breath of life is what makes a house a home.
There are 4 common areas offering a multitude of experiences. The first space will consist of a swimming pool for both adults and children. The second and third spaces will provide residents with areas for yoga, barbecues, jogging, kids park, lounging spaces and serenity seating. The final space will have lounging areas as well as tennis court.

4 to 6 Bedroom
Luxury Townhouses & Villas

AED 5.3M | USD1,361,285
Starting Price